Office Move Sets New Foundations For Future Growth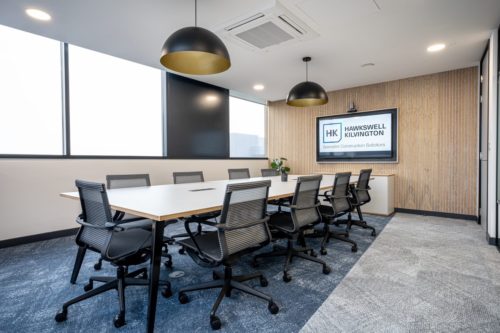 We are pleased to announce that we have relocated from Wakefield to a modern office space at Thorpe Park Leeds to fulfil our ambitious growth plans.
With significant space for growth, the new office design incorporates state-of-the-art technology and provides a welcoming environment in which our team can work collaboratively and efficiently with clients.
As part of the move, we have has also invested heavily in our IT infrastructure, enabling our team to work more effectively; whether they are in the office or working remotely.
Partner, Daniel Silberstein said, "This is an incredibly exciting time for the firm. We have brilliant people, superb clients and a great future. The move is a significant investment and underlines the confidence we have in our growth plans. The new office perfectly reflects our ethos as being a forward-thinking law firm."
Partner, Thomas Salter said, "We are also focused on driving the firm forwards in a more eco-friendly and sustainable way. We recently achieved the Carbon Neutral Plus Standard which recognises our efforts to reduce carbon emissions through energy and resource efficiency. The new space, including its EV charging points, will allow us to continue on our journey to a more sustainable future. The move also supports our recruitment ambitions. Staff retention is incredibly important to us (myself and Rachel Heald joined the firm as trainees), and the new office has already enhanced our ability to attract new talent. Long may that continue."
Hawkswell Kilvington represents several blue-chip clients, including John Sisk and Son, Shepherd Construction and Briggs & Forrester, and has recently gained recognition as a Tier 1 firm in the Legal 500.
If you would like to discuss any of our services, please get in touch.
We are now located at – 2nd Floor | 3150 Century Way | Thorpe Park | Leeds | LS15 8ZB