Further Expansion With the Appointment of Another Nationally Recognised Solicitor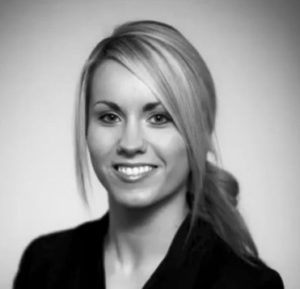 Hawkswell Kilvington has continued the expansion of its practice with the appointment of a new Associate, Rebecca Jackson.
Rebecca brings considerable expertise and in-depth knowledge of construction law and specialises in resolving complex construction disputes via all forms of dispute resolution, including litigation, adjudication, and arbitration.
David Spires, a Partner at Hawkswell Kilvington, said: "Hot on the heels of our office move, this is an incredibly exciting appointment for us. Rebecca is a vastly experienced solicitor who I am confident will be a great addition to the team and will further strengthen our offering."
Rebecca commented "I am thrilled to be joining Hawkswell Kilvington not only because of the firm's continued investment in growth, but also because of HK's unique position nationally as eminent construction specialists.
My litigation experience and focus on delivering excellent client service aligns well with HK's outstanding reputation and I look forward to contributing in every way I can to the growth of the firm and the breadth of expertise that HK offers."
Hawkswell Kilvington is a niche firm of specialist construction and engineering lawyers, providing legal advice and solutions in areas ranging from contract procurement and negotiation through to dispute resolution, all with a straightforward, no-nonsense commercial approach. If you would like to find out more about our services please click here